A
global
community
of MUSIC
ACTIVISTS
The impact of corruption on our lives cannot be accurately conveyed in numbers or reports. To understand how corruption affects us we need to listen to the voices of those affected, people like you and me.
Fair Play is a global platform for young artists to express themselves through music and the arts, to connect with global change makers fighting corruption and ampliy these messages.
​
We are a new generation. We have the power to change. We have the power to end corruption.
Fair Play events are spaces for young people to get together and engage in the fight against corruption in ways that are both meaningful and fun. Using music, film, art and theatre combined with talks and workshops we merge content, inspiration and action to mobilise a new generation to end corruption!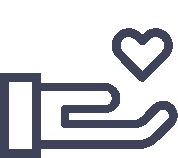 "Music is a great blessing. It has the power to elevate and liberate us. It sets people free to dream. It can unite us to sing with one voice. Such is the value of music."